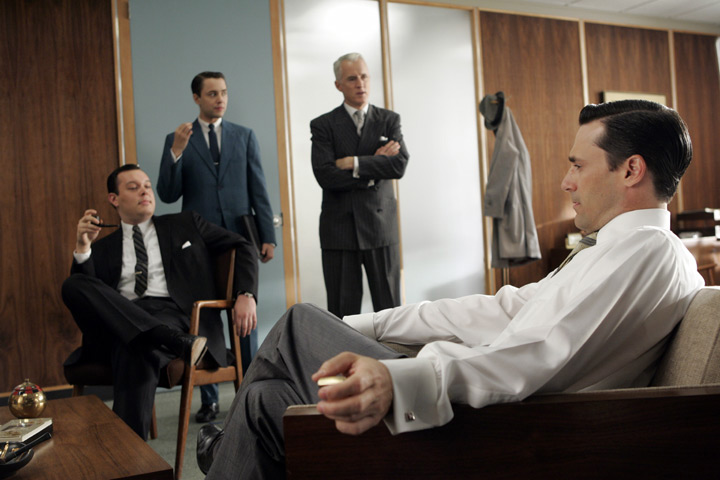 Agencies are on a path toward self-destruction, and we wish we knew why. After all, for the past seven years, we've had "Mad Men" to tell us what an agency should be about. But even with a hero who is a creative director and a heroine who is a copywriter, "Mad Men" hasn't been able to convince modern day agencies that their unique selling proposition should be the ability to find and train talented people who can produce great ads.
No one truly needs to hire an agency to give them data; that's better done by analytics companies or taken in house. Brands already have information about their customers, and often it is more complete than the data the agency is relying on. And publishers have information about their readers. They've had it since the dawn of the Audit Bureau of Circulation. Neither the publisher nor the advertiser ever needed data from the agency. What they needed was great ads that audiences wanted to see.
And yet agencies have tried to be number-crunchers and algorithm jockeys. What's wrong with that? Everything. Algorithms are made by the left brain. Compelling copy and stunning visuals spring from the right brain. Agencies have been so quick to become data geeks that they've short-changed clients on creative. If the trading desk is the only part of your organization that makes any money, what does that say about everything else that you are offering.
Agencies should be about creative. Brilliant creative. Unforgettable creative. The kind of creative that is remembered — or in today's terms, the kind of creative that goes viral. And that doesn't change with digital.  Somehow the shift to digital advertising has given everyone license to lock up their imaginations. There's a reason banner ads don't work; we can't remember ever seeing a remarkable banner ad. Perhaps a truly creative banner ad WOULD work.
Digital video is a better opportunity, but only if  it consists of more than repurposing existing brand assets. That may be economical, but it's not optimal unless the creative in the TV spot is appropriate to the digital environment.
We wish agencies would shift their focus back to where they used to be strong. Think about it: John Wanamaker did say that he knew half his advertising was wasted, although he didn't know which half. That didn't stop him. Perhaps it even kept him buying advertising —  and relying on an agency.
http://www.zincx.com/files/2014/09/zincxLogo.png
0
0
Paul Prior
http://www.zincx.com/files/2014/09/zincxLogo.png
Paul Prior
2014-07-02 22:58:43
2014-06-30 15:24:30
Are Agencies Self-Destructive?